***This giveaway is closed.***
Congratulations to: Huguette E.
A promise is a promise... and I did say I'd post a giveaway today! I have a few things lined up to review, and when I asked you guys the overwhelming response
(okay,

two

people said something)
was that a grown-up review and giveaway should come first.
Hey - it's spring. Almost Easter.
Insert your own make-like-bunnies joke here.
***adult content below!***

As
I won't shut up about
you may know, my husband and I have been TTC
(that's trying to conceive, for the uninitiated)
for a while now. And when you've been 'trying' for 16 months it can get a little... well,
trying
. So when
Eden Fantasys
approached me to do another review on my blog, it seemed like a good idea to try something that might break up the routine a bit.
With all the stuff that
Eden Fantasys
has to offer, from adult toys to lingerie, books and videos, candles, lotions, etcetera - there are a lot of options. We weren't sent anything too exotic; we received the
Rainbow Paradice
.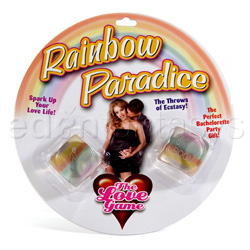 This is a fun pair of dice that has various locations (in the house!) and positions on the faces. The dice are bigger than I was expecting. I guess that makes sense, as you need to be able to figure out the illustrated positions on there. It definitely brings a little chance and a sense of play into the mix! I think this would be a
very
cute bachelorette party gift; it's not so racy as to offend anyone but it does have just a touch of naughty to it. Or, fun if you are looking to get some of the spontaneity back into a long-term relationship!
If I have any complaints, it would be that there's a spelling mistake on the dice. I'm one of those people, I know it's not a big deal but bad spelling just really bugs me. So, I have renamed our dining room "The Dinning Room", and thus it is no longer an error on the dice. Phew. Spelling freak-out averted.
They also sent a $25 gift card so that we could shop for something else. And I have started a list (I've just been piling things on a wish list on the site) and am trying to narrow down the options! They have lots of choice for individual or couples play (including more sensual things like bubble bath and massage oils - it's not all 'toys').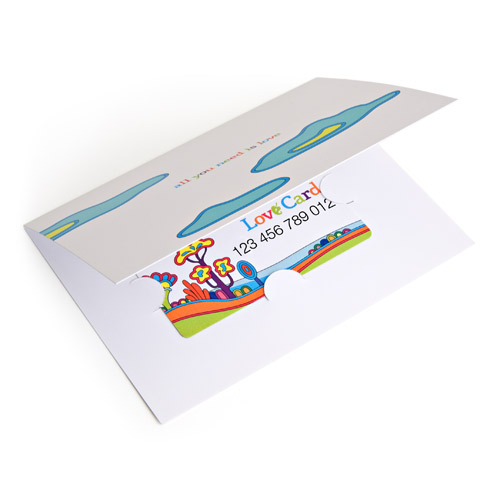 I can vouch for their shipping process. Shipping in my experience has been fast (yes, even to Canada), and very discreet. Items arrive in a plain box with a return address that doesn't let your friendly/nosy courier know what's in the package.
Here's the good news:
Eden Fantasys
has generously offered one of my readers the same package I got!
The giveaway:
A set of Rainbow Paradice of your own, AND a $25 gift card to Eden Fantasys!
How to enter:
Head over to
Eden Fantasys
and let me know one thing that catches your eye, OR one thing that you learned there.
Make sure I've got a way to contact you if you're the winner!
Extra entries
(please leave an extra comment for each):
Subscribe via email to an Eden Fantasys newsletter. Each newsletter subscription counts as one entry (they have five!).
Follow the Eden Cafe blog via RSS (or Facebook)

Follow @edencafe on Twitter (leave your Twitter name!)
Follow me on Twitter (leave your Twitter name!)
Tweet about this giveaway for ONE entry, this is not a daily! You can use this if you like:

Win Rainbow Paradice & a $25 gift card from Eden Fantasys at Emily's Latest @emilyisland http://bit.ly/badU2e US/CAN 4/5

Follow my blog (publicly) – 2 entries, leave 2 comments
Add my blog button to your blog– 2 entries, leave 2 comments (please leave a link to your blog)
Blog about this giveaway, linking back to this post and to Eden Fantasys – 2 entries, leave 2 comments and please include a link to your post

I will be verifying comments so please actually do the things you say you do ☺
Please be sure to include your email address if it's not public in your blogger profile!
Anonymous comments without a way to contact you will be rejected.
Canadian
or
US
mailing addresses only, please. Giveaway ends April 5th at 11:59 EST. A winner will be drawn the next day, announced here, in a separate post and emailed!
Disclaimer: Eden Fantasys provided me with a free sample of this product to review. These opinions are my own. Prize will be shipped by sponsor.